Our Services
Everything You Need to Support your Fulfilled By Amazon Wholesale Business (we do not support the Arbitrage business model)
MORE ABOUT US
Flat-Rate FBA Prep - Wholesale Only

$0.90 per unit for single units and $1.35 per sellable unit for bundles (up to 6 units bundled together). That's It! No hidden costs. No other fees. No surprises.
You can easily incorporate our fees into your product profitability analysis. Be confident that your per-unit cost is consistent from order to order.

Consistent Communication

We know communication is the most important thing to keep your business on track. Know where your items are at every step of the product journey.

FBA Experience

Our Experience is your Success!! We have been working with Amazon since 2015. Private Label, Wholesale, Vendor Central, Consulting. We Know Amazon. We know all current FBA requirements and can quickly adhere to any new rules set forth by Amazon, so you don't have to.

Low Error Rate

With Lean Six Sigma Black-Belt generated processes, our Triple Checked Methodology Keeps Your Account Safe. FBA allows for a shipment error rate of 1.9% for each seller account. Our stores have error rates of 0.04% and lower. With most errors coming from other suppliers that send product directly to Amazon, not us.
Contact Us
Questions, concerns, comment? We'd love to hear from you!
Direct from Customer
Testimonials
We could not have this business without FBAPrep4U.com. We are US expats travelling the world and running our business from our laptop using Amazon.com for our main sales channel. We can have our suppliers send all items directly to FBAPrep4U.com and then it is all taken care of for us. Amanda and her team are quick to let us know if there is an issue and help troubleshoot. She has also saved us substantial money from the other prep companies we worked with in the past. Not to mention other places drop the ball on communication but Amanda lets us know everything we need to keep our product flowing smoothly into FBA. Would highly recommend.
Charlene
Private Label Business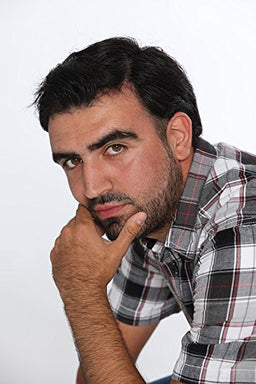 This team is the best! They clearly communicate with us every step of the way. They keep the product flowing quickly. I have never had Amazon report an error in shipping from them. They are the lowest cost and they are easy to work with. I really appreciate how they are always making things better based off of customer feedback. Great job! Keep it up!
Rowan
Amazon Seller
OUR BLOG
Information to help you navigate Amazon FBA